Palm Oil
Our whole reason for being is to harness the best of nature in order for all of us to enjoy it. Without it, we wouldn't exist, so we have to look after our environment and we take that responsibility very seriously.
Palm oil has had a lot of negative attention in recent times. However, when sourced responsibly it is actually one of the most sustainable oils compared to many other commonly used oils. We're working hard with our partners and people on the ground to ensure all of the palm oil we use is responsibly sourced.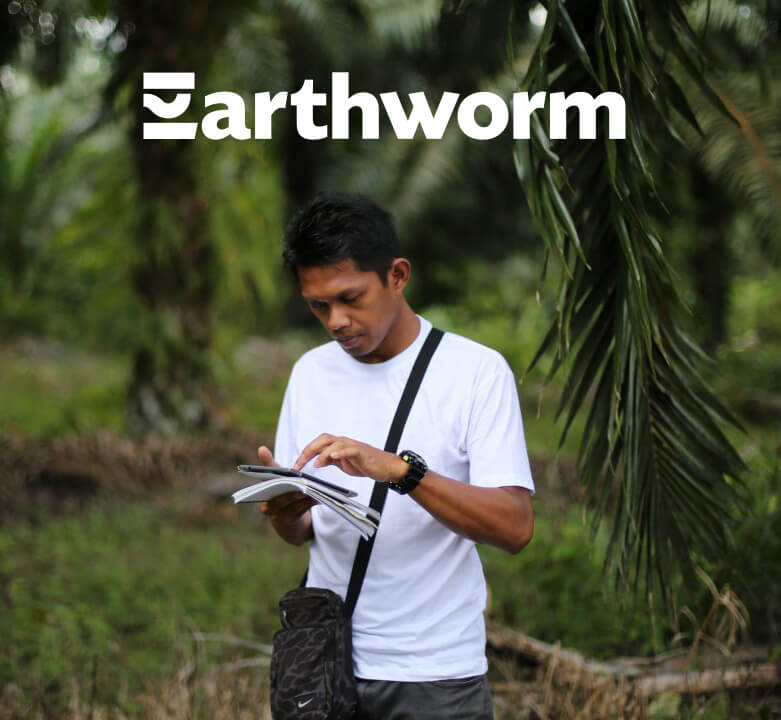 We work with the Earthworm foundation to ensure that our entire supply of palm oil is monitored and independently verified as deforestation free by satellite and radar data. As well as that our partners engage with local people to help independently monitor our palm commitments on the ground.
So, why do we even use palm oil?
Well palm oil has unique properties that make it great for lots of different products. You'll find it in food, to deodorants to shampoos and even shower gels. Palm oil produces 40% of the world's vegetable oil but only uses 7% of the entire land used to grow all oil crops. Alternatives to palm oil such as soy, sunflower, coconut and rapeseed require more land and more energy to produce the same quantity of oil as palm.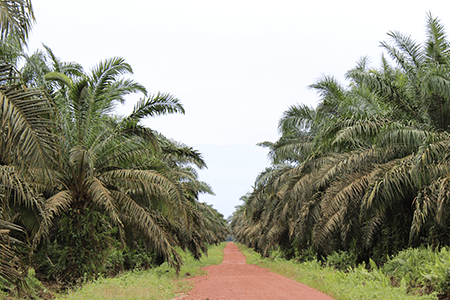 We are committed to responsible sourcing through our No Deforestation, No Peat, No Exploitation (NDPE) commitment. This means respecting local and indigenous communities, protecting animal habitats and not contributing to deforestation.
We have to have good practices and safe guard our environment. If you think about it, it is nature that inspires us, gives us our amazing, intense fragrances and without it we'd be no more.
To find out more about what we're doing on palm
To find out more about our partner Earthworm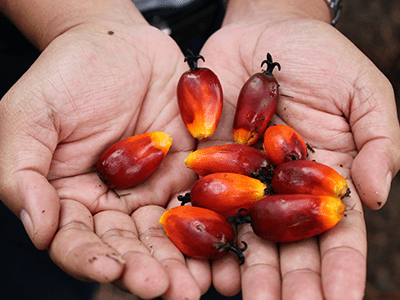 We, like you, sat there watching David Attenborough on Blue Planet, mouths ajar, at the shocking impact plastic is having on our marine life. We recognise the importance of reducing, reusing and recycling plastic and we're working hard on this.
We use plastic because it's actually very good at protecting our products, keeping them safe and giving you a great experience.
The packaging we use at the moment is fully recyclable.
We know there are mixed messages out there over what is and isn't recyclable. We're currently updating our packs to have clear recycling messages on them in line with the OPRL guidelines, (find out more about OPRL here) to ensure as many people as possible recycle our packs.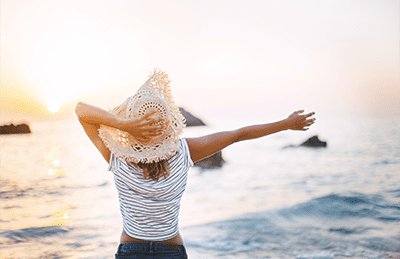 We get lots of questions about our black caps. We have designed our packs to ensure the lid is kept on to ensure it is not lost in the recycle stream by it falling through the sorting trommels (think big drums, with holes). So to ensure every piece of our OS packaging is captured for recycling the best thing for you to do is keep it all together.
In 2019 we reduced the plastic in our 250ml shower bottle by 8.6%, but we aren't finished there. We recognise there is lots more we can do to reduce the amount of plastic we use, increase our use of recycled plastic and ensure we always consider the recyclability of our products. We're also working on innovative ways to reduce plastic further or replace the need for it altogether. Please keep asking us what we're doing, keep pushing us to do more. Together we can really make an impact.
To find out more about our plastic promise, click here
Carbon
The UN describes global warming as the 'defining issue of our times' and we agree. There's more at stake than just our shower gel. But our shower gel has a role to play to ensure we have a positive impact on the world.
We're a member of the Carbon Disclosure Project, a not-for-profit organisation that provides an independent system for companies to measure, disclose, manage and share vital environmental information.
Our specialist facility that makes all our Original Source shower gels has been using 100% renewable energy since June 2018. We're proud of that, but we know that isn't the be all and end all.
What about the materials used to make our shower gels?
The fragrances in our products are critical, they give them life. Working with our fragrance partners we assess the impact of our fragrances on the environment.
One way of doing this is using a tool called Green Motion which is based on the principles of Green Chemistry.
This enables us to monitor our production of natural fragrances and seek ways to ensure we are doing our best to reduce their carbon footprint.
We use only 100% Natural Fragrance in our Shower Gels.
Lift the cap on our shower gels, take in the aroma and watch as our fragrances envelope your senses with nature's treasures.